Welcome to Discovery
Madeira Wine & Portugal
Welcome to Discovery Madeira Wine & Portugal
Concept of the Website
This website, Discovery Madeira Wine & Portugal, is designed to communicate about the attractiveness of Madeira, not just about Madeira Wine.
The website covers general information about Madeira Wine including the types and styles of Madeira Wine which have roots in the Age of Discovery and wine-making, but it doesn't end there; the site will take you to the history of Madeira Island and the local culture as well.
On this website, you will also meet the enthusiasts in Japan who devote themselves to promote their passion – Madeira Wine.
It would be our great pleasure if this site arouses your interest in Madeira Island and Madeira wines.
Whenever you're ready, let's go onto the journey of discovery!
Message from Company President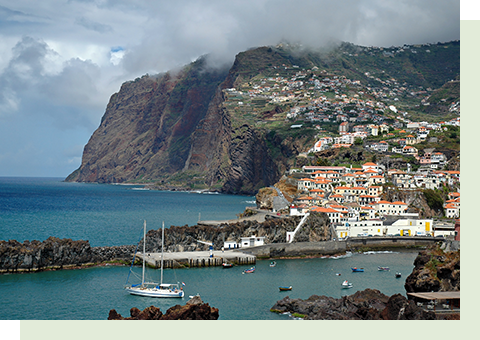 Madeira Island is a paradise which is yet-to-be discovered by most Japanese.
It's probably safe to say it's 'the last paradise on the Earth'.
That's how much I'm attracted to this island, and I'm not alone in that feeling.

Madeira Island enjoys its mild and warm weather all year round, and is surrounded by beautiful forest and colourful flowers; the peaceful time there doesn't even seem to fly as fast as it does in other worlds, and local people are nice to everyone including tourists.
Indeed, Madeira Island is one of the most well-known European resort and is even called 'pearl on the Atlantic Ocean'. The island has long attracted Europeans, but the truth is that it also has attracted everyone for much longer time for many other reasons, too.
One of which is Madeira Wine.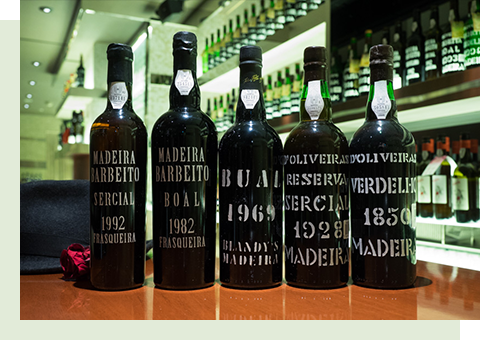 Madeira wine is made in a special way, which was discovered almost accidentally in the 16th century, in the middle of Portuguese Age of Discovery. Back in those days, after the ships left Europe towards the American continent, the ships would call at the port in Madeira Island on the Atlantic Ocean for additional fresh water and food supplies. They also loaded some wine onboard, which was made in Madeira Island. Onboard wine was heated when the ships passed around the equator and was oxidised and matured successfully by chance, which is believed to have created the unique taste of Madeira Wine as a result.

This unique taste of wine was particularly loved and became greatly popular amongst Americans in the 18th century, and the wine was even chosen for celebratory drink at the Declaration of Independence in 1776, as the wine was also loved by George Washington, the first president of the United States of America, and Thomas Jefferson, the primary author of the Declaration of Independence. Other famous historical figures who loved Madeira Wine include some as well as Nobunaga Oda, Shakespeare, Napoleon and the former British Prime Minister, Winston Churchill.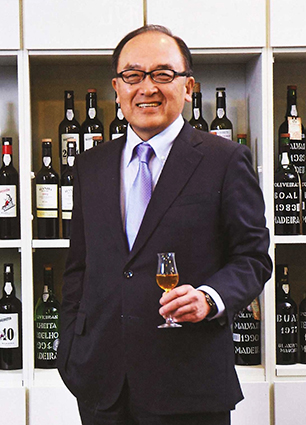 Yasumitsu Kinoshita, President
My company started to import Madeira Wine into Japan in 1967 and I have been visiting the island every year since 1989. I soon fell in love with this island for the splendid climate and nature, and the kindness from local people. The unique wine-making and historical stories related to Madeira Wine simply thrilled and inspired me.
I wanted to share the same sensation with many people in Japan, and this wish encouraged me to recommend others to visit the island, and spurred me into a variety of activities and projects to spread the information about this fantastic Madeira Wine. This website is indeed one of those projects.
I hope, in the near future, Japanese will love Madeira Island and that many more people become Madeira Wine fans.
That will be my dream come true.
Yasumitsu Kinoshita M.A. President
Kinoshita International Co., Ltd
Madeira Japan Co., Ltd